One of my favorites. The Royal Navy quartz diver without date or day. A solid beater. Legible and clean. Based on the legendary Monnin-style case which has become one of the most well-known cases for vintage dive watches. This is basically all you need for no money at all. I've had three of this model so far and I know there will be more. I sold the latest one just a couple of days ago. I could never pass on one of these if they would pop up to a good price. I must have some deep rooted instinct that just makes me say "I'll take it!" even if I don't need it. I can't remember if any of the two first I had were issued. The last one I owned wasn't. All have been complete with its tin can case and have all been originally sold by Silvermans. I have split feelings about the fixed spring bars. I do find them cool and genuine but at the same time I hate it how they make the watch being unable to be fitted with regular two-piece rubber straps. I used to be a big fan of Nato straps but not anymore and it bothers me that I can't fit them with my favorite Bonetto rubbers. I have a future project that would involve chopping them off and then drill lug-holes all the way through and then have Rolex-type spring bars fitted. That would be killer! Let me get back to you on that someday.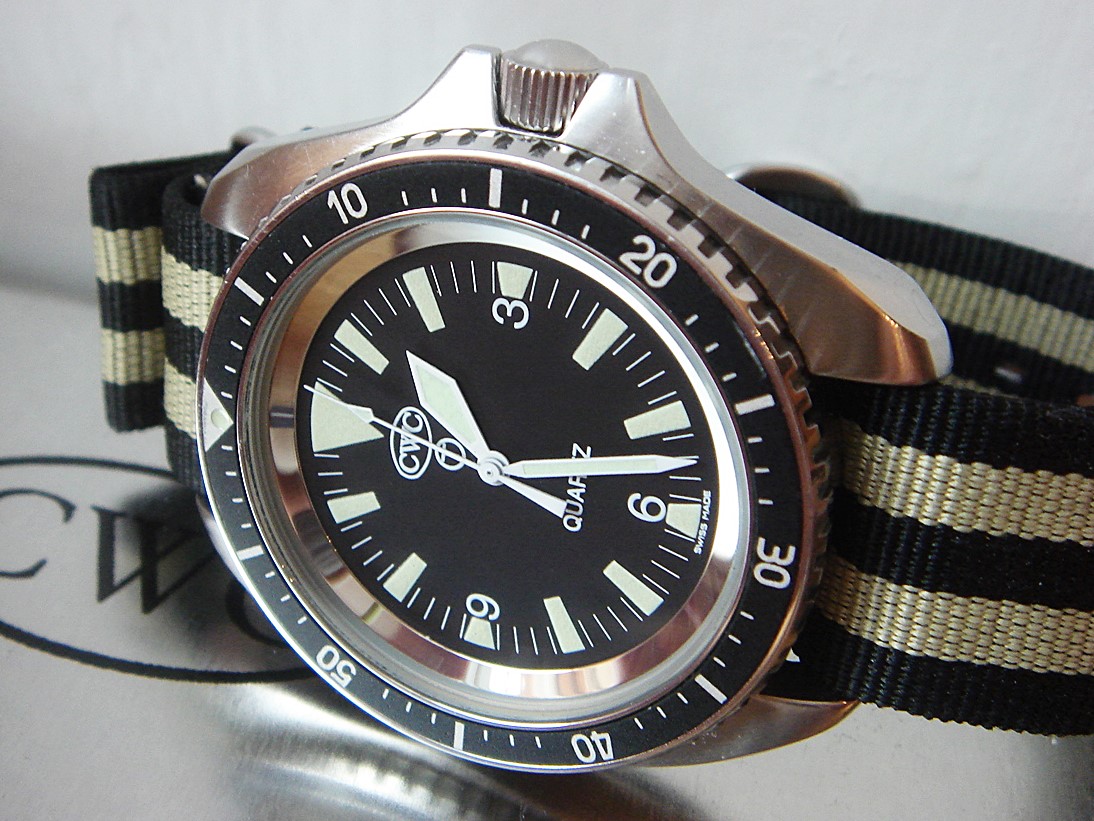 #107 - My first CWC Royal Navy Quartz Diver.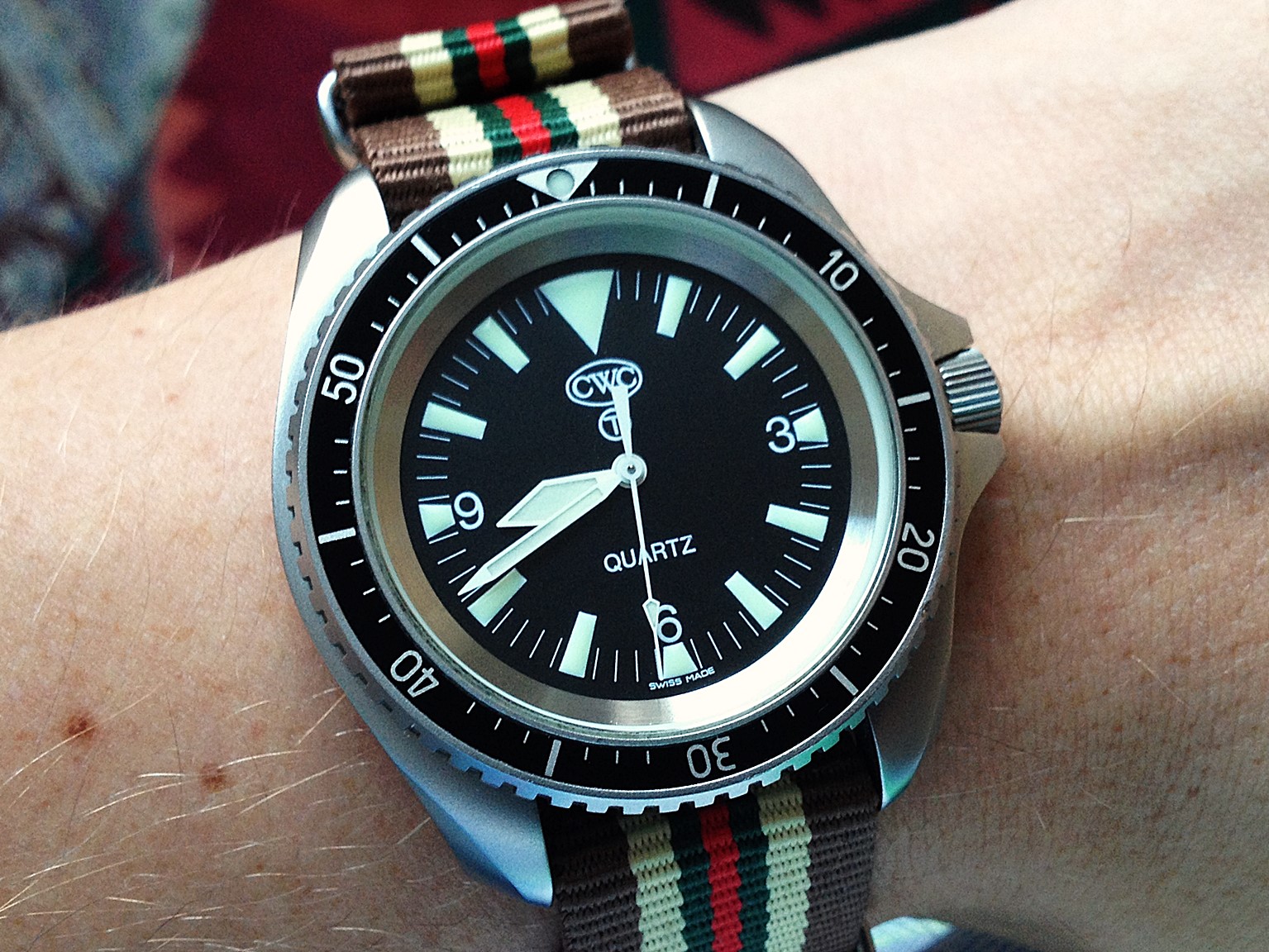 #195 - Number two was mostly worn on the "Gucci" nato. You could tell from the lume that this was a newer one. A really cool fun fact about this watch is that I bought it from a U.S. Coast Guard and I was given some pictures of it while it was being used in action.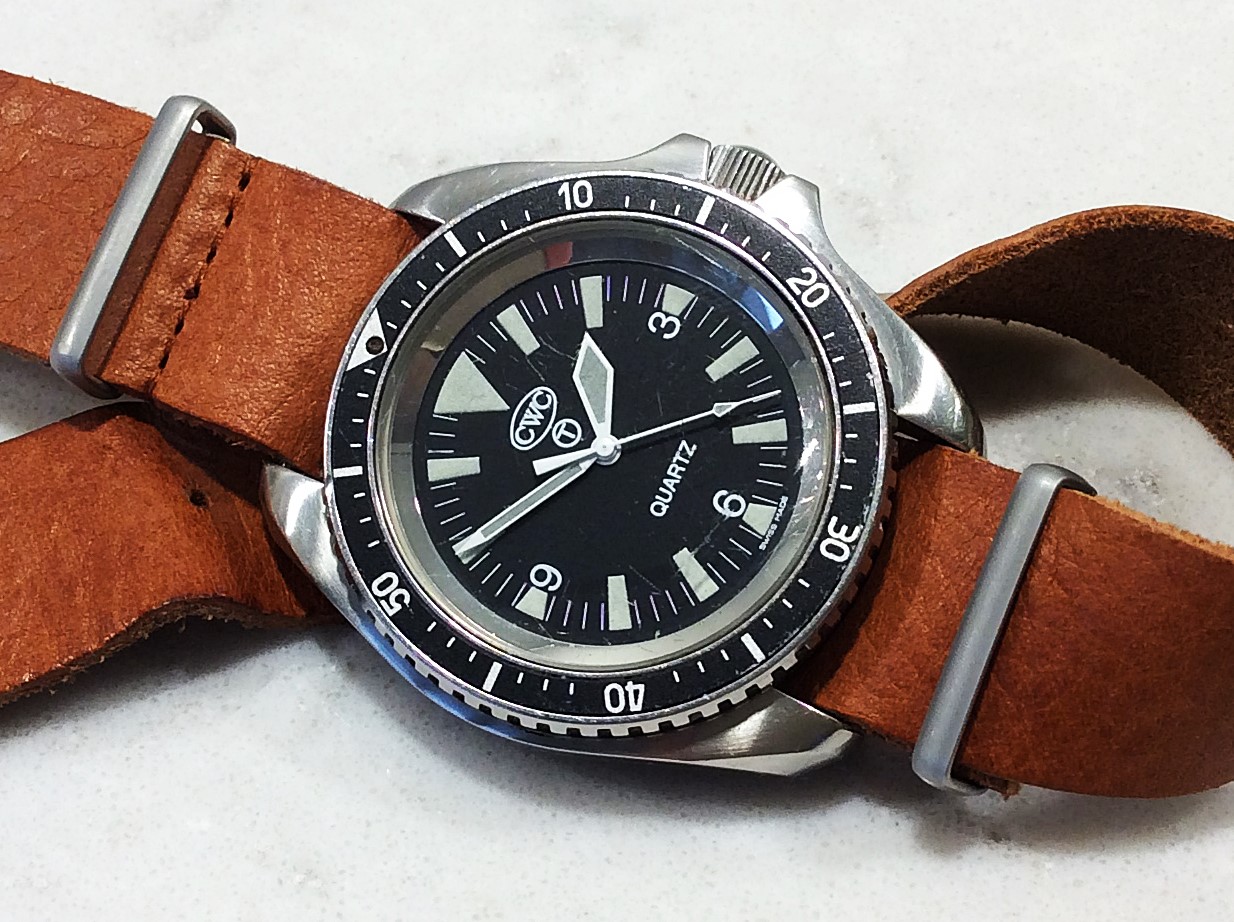 #276 - The third one which was recently sold. A little beat up but with very nice patina and an overall good condition. Probably older than the other two.
I couldn't find any pictures of me wearing any of them but I remember I wore the first one at a concert with Entombed at Göta Källare in Stockholm 2011. I figured I could use a watch that could take a beating in the mosh pit. Anyhow, if you haven't had one of those go out there and get one. One with a T-marked dial. The L-marked ones just feels weird.
© All pictures by a Watch Flipper's Diary unless noted.